KITANIHON JIDOUSYA KYOUHAN inc.ALL RIGHTS RESERVED.
N44W15-2-15,Higashiku,Sapporo,Hokkaido,Japan 
TEL011-752-1313  FAX 011-704-4506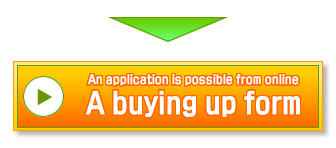 Our shop is the buying shop answered in various needs of the visitor.
Large buying up to be made be a direct sale dealer.
Taking a trade-in on it is OK not to mention the preparation for charges car!
The assessment evaluates true heart quickly, too.

Our shop pays cash (transfer / a check) in exchange for a car after the contract end on the spot.
I OK the exchange of a car and the car!
The money paid in addition cash ferry is OK, too.

Leave it to a our shop.
There is a visitor wanting your favorite car in great numbers.
I do large assessment of the assent to be made be direct sale shop.
Our shop performs remaining business processing / tax relations / the name change by the know-how of the direct sale shop smoothly.

An expert of selling is serious and is high, and the our shop buys the results of the sale for a network and the long term of 30 all of the road stores for the cause.